Started in 2013, Haath Ka Bana is a social enterprise that promotes traditional folk art and crafts of India which are fading with time. With the
objective to Preserve : Promote : Empower, we work with the artisans at grassroot level in creating sustainable livelihood opportunities by hand
holding them to upgrade their skills and producing artistic creations based on market trends and modern customer needs. Haath Ka Bana is
brand of The India Art Investment Company.
Vinita Bimbhet, currently holds the position of India Chair — India – ASEAN Women Business Forum. She has been Ex National President of FLO, the women's wing of the Federation of Indian Chambers of Commerce and Industry, (FICCI) the largest and oldest apex business organization in India. She has been working towards women empowerment for the last fifteen years. She was also instrumental in setting up of the FLO Mumbai Chapter in 2002. She has led their initiatives for "Educating the Girl Child" by building sanitation facilities for schools in rural Mumbai. This initiative was launched in 2011 and has seen the successful completion of over a hundred toilets and another hundred slated for this year. She launched the "Roti Project" which provided vitamin fortified Indian bread to school children for whom this was probably the only meal. This was done in partnership with HUL's Annapoorna brand of flour and most importantly it also provided alternate employment to women. She holds an honors degree in political science and is also a founder Director of GIW (Grameen Initiative for Women) a section 25 not for Profit Company, which is actively involved in supporting the "education of the girl child" by providing girl student's cycles, computers and other facilities, which encourage them to continue their education.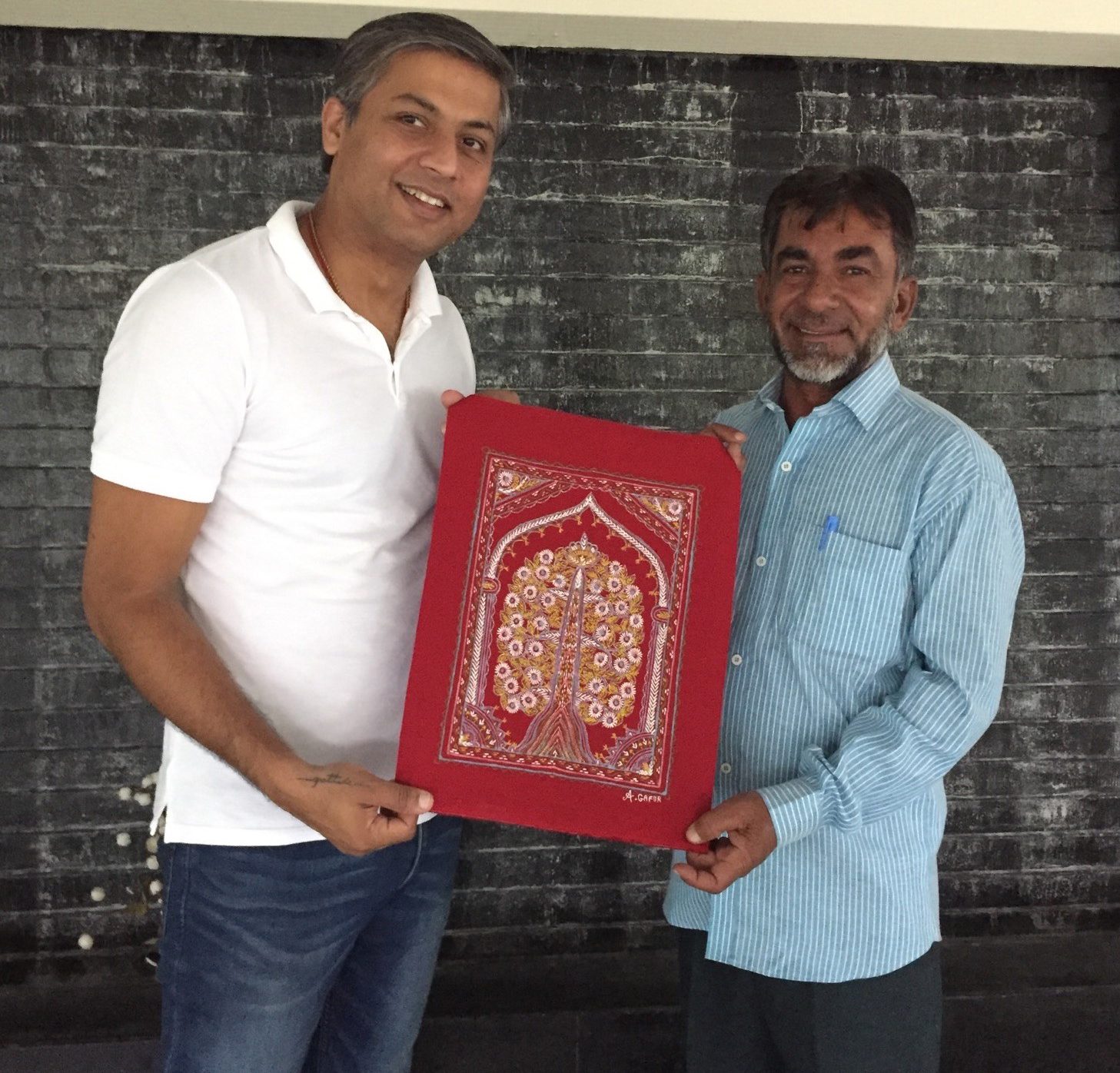 Prashant Singh is a critical thinker and a startup architect. He is the CEO of The India Art Investment Company, a specialist art firm offering diverse services to art collectors who are building new modern or pedigreed collections. Before establishing The India Art Investment Company in 2013, Prashant had a long and successful career of over 18 years in the BFSI industry in Leading & Setting up Businesses, Sales, Distribution, Products & Customer Management in India and abroad.
Haath Ka Bana works at the grassroots level to identify various crafts and art of India which have and are fading away with time in various places of India. We engage with the artisans and understand their challenges and motivate them to continue their handicraft and art. We create a sustainable model for livelihood for next-generation artisans.
Design development to enhance the functionality of the product, work on product standardization and quality to appeal to wider audiences. We offer customized corporate merchandise and gifting solutions involving products sourced directly from craft persons, thus eliminating the middle man. Provide a marketing platform for artisan groups that cannot afford to manage an independent presence Promote, educate and spread awareness of crafts through interactive programs amongst consumers Enable structured, long-term support through engaging corporates with a structured 'Prerana Patron' program with handicrafts.
Haath Ka Bana ensures the economic empowerment of the artisans by increasing and sustaining their livelihood. This is achieved by equipping them with new handicraft designs, providing fair wages to the artisans, and maximizing the artisans' profits by eliminating the middlemen. Community Development: Haath Ka Bana is instrumental in developing the communities/societies of member artisans. The different community development activities undertaken include raising education level, improving healthcare conditions, enhancing water and sanitation facilities, etc.